Sigurd's Swords
Olaf's Saga Book 2
From best-selling historical fiction novelist, Eric Schumacher, comes the second volume in Olaf's Saga: the adrenaline-charged story of Olaf Tryggvason and his adventures in the kingdom of the Rus.
AD 968. It has been ten summers since the noble sons of the North, Olaf and Torgil, were driven from their homeland by the treachery of the Norse king, Harald Eriksson. Having then escaped the horrors of slavery in Estland, they now fight among the Rus in the company of Olaf's uncle, Sigurd. It will be some of the bloodiest years in Rus history. The Grand Prince, Sviatoslav, is hungry for land, riches, and power, but his unending campaigns are leaving the corpses of thousands in their wakes. From the siege of Konugard to the battlefields of ancient Bulgaria, Olaf and Torgil struggle to stay alive in Sigurd's Swords, the heart-pounding sequel to Forged by Iron.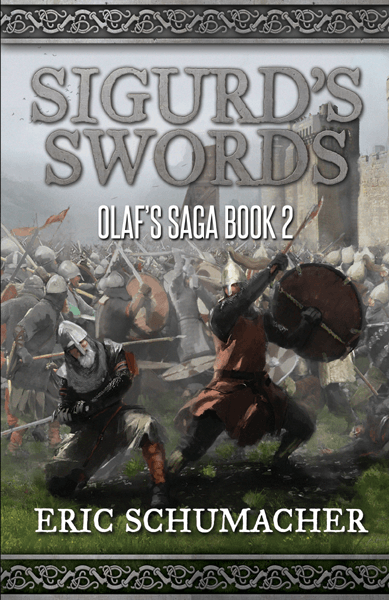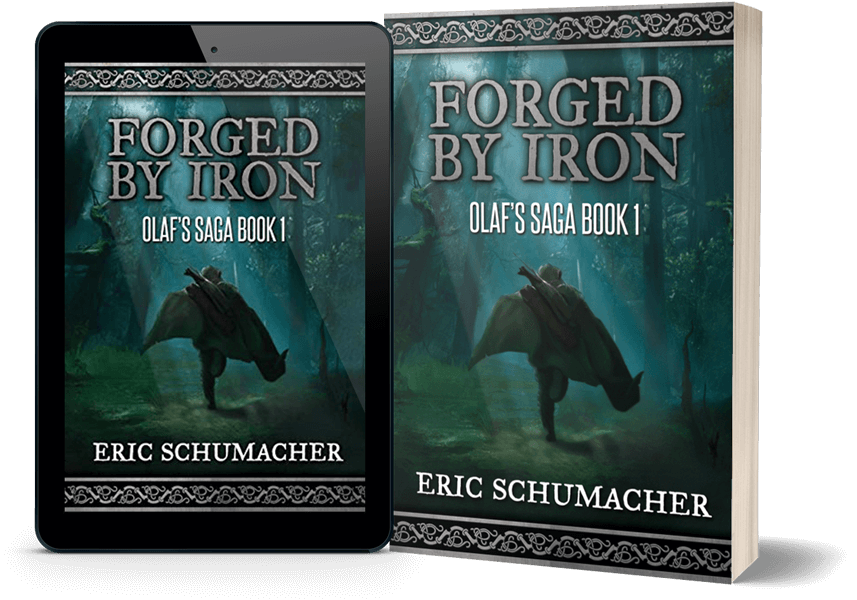 Readers Club
Free sample of Forged by Iron
Be the first to know when my new books come out. Plus, get a FREE sample of Forged by Iron, special access to cover art and giveaways, sneak peeks and special excerpts from upcoming books, and more.